Actfinder.com Elvis Presley Impersonator Elvis Tribute Elvis Yorkshire, North East, Manchester, York, Leeds Cookies Policy, Humberside, Midlands. Elvis Show DJ Elvis Elvis Contest Elvis Las Vegas Elvis Weddings Elvis2 Billy Lambert Elvis Tribute, Pub, Clubs, Golf Clubs, Find an Elvis Impersonator in the UK. London, Birmingham, Nottingham, Elvis lookalike. Wedding Entertainer, Birthday Party, Corporate Entertainment
Bill Lambert as Elvis is back in the USA after performing in the UK for the last four years. Regarded as one of the best voice likenesses of Elvis, a seasoned Elvis Impersonator tribute and party entertainer.
​​Having performed all over the UK and in America, France, Bahamas and Italy.
​
​​
© Copyright Bill Lambert Elvis Tribute Elvis2 2018. All rights reserved.
Now you can book Bill a top class Elvis Impersonator for your Florida wedding ceremony anywhere in Florida.​ Hear him sing, perform, mix and mingle, you will love him. Go on! Get married by Elvis!!
​
​
Ya looking for Elvis! Ya come to the right place
--------- BILL LAMBERT AS ----------
​Bill is now a Florida Public Notary, which means he can now perform your actual wedding service and marry you officially, anywhere in Florida.
​

​​​​Wonderful !!!!!!!!!!! Bill as Elvis made our wedding day. He performed and even was Elvis the DJ. He took care of everything!
​Sharon Wedding

EPIC!!!! Everyone LOVED you, but no one more than the bride. We will seek out a gig of yours shortly. Thank you so so very much xxxx
​Angie Wedding
​
​

​

Elvis Weddings 407 757 6840
shows @ elvis2.com​
Elvis available for hire:

Live Vocals with tracks or Live Vocals with a band subject to availability and your budget
Elvis Weddings Anywhere in Florida

xt.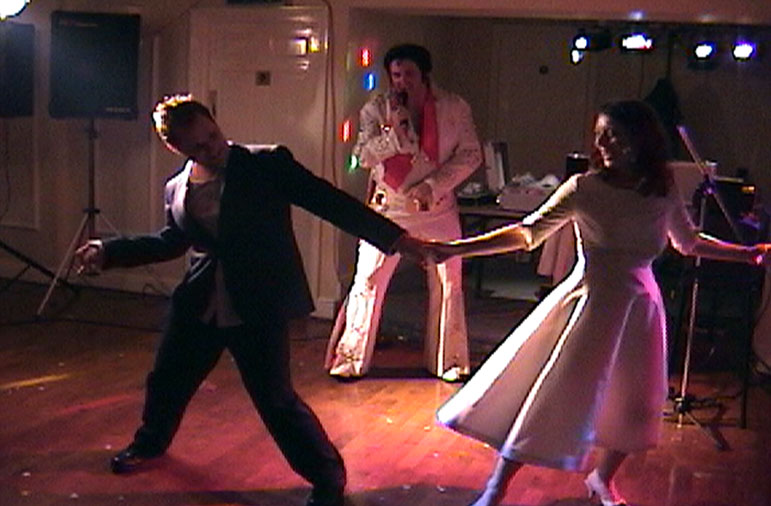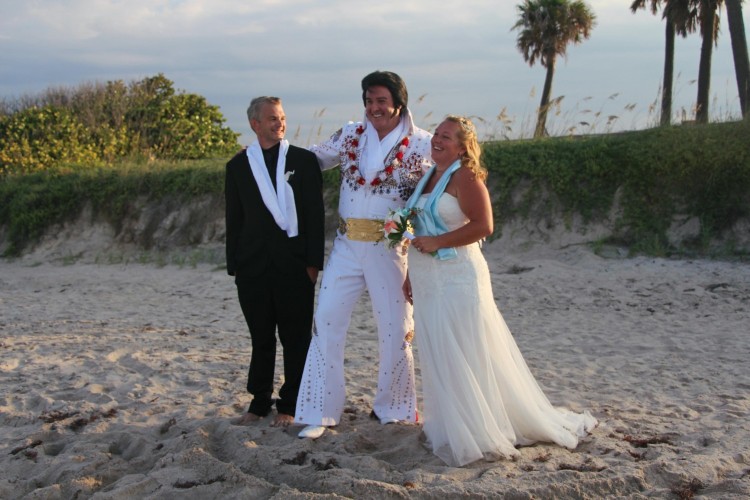 Melbourne Beach Florida Wedding 2018
Bill is a Public Notary so performed
the full wedding service​​